Hoverla – Ukraine's High Point
Ukraine is the second-largest country in Europe. For American audiences, the nation is just smaller than the state of Texas. The country in Eastern Europe is not renowned for its mountains, but a region that big is bound to have some interesting topography.
The continent's third-longest mountain chain – the Carpathians – runs through the southwestern corner of Ukraine, along the border with Poland, Slovakia, Hungary, and Romania. The highest peaks in the Carpathians reside in Slovakia, where Gerlach tops out at 8,709 feet. The Southern Carpathians dominate Romania, where another tall section jumps upward from the globe.
The range forms a pleasant arc in Eastern Europe: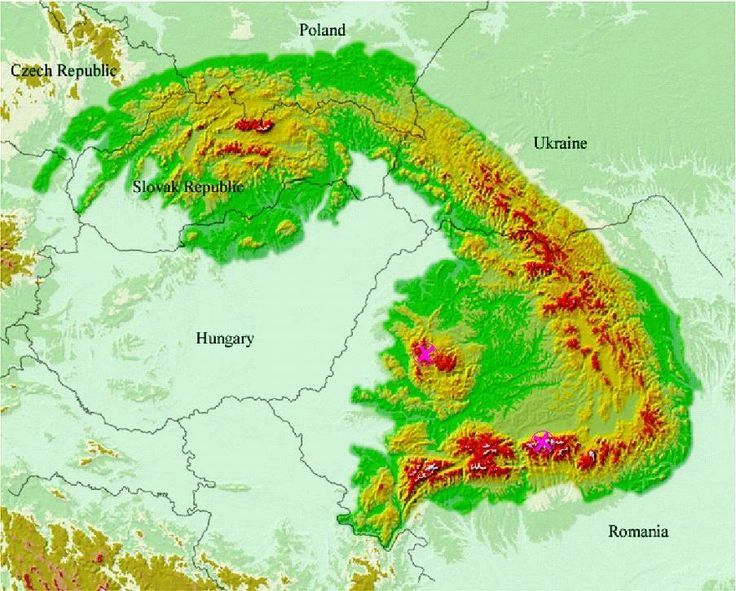 Ukraine's tallest crag, Hoverla, is part of the Eastern Carpathians. 
This section of the Carpathians further breaks down into smaller ranges. Hoverla is a member of the Chornohora, a range whose name means Black Mountain in Ukrainian. The Chornohora mountains are part of the Polonynian Beskids, which are a subset of the Eastern Beskids. The Eastern Beskids form an element of the Outer Eastern Carpathians.
As you can see in the map below, Hoverla lives in the southwestern corner of Ukraine; it's the yellow triangle in the green section near the Romanian border.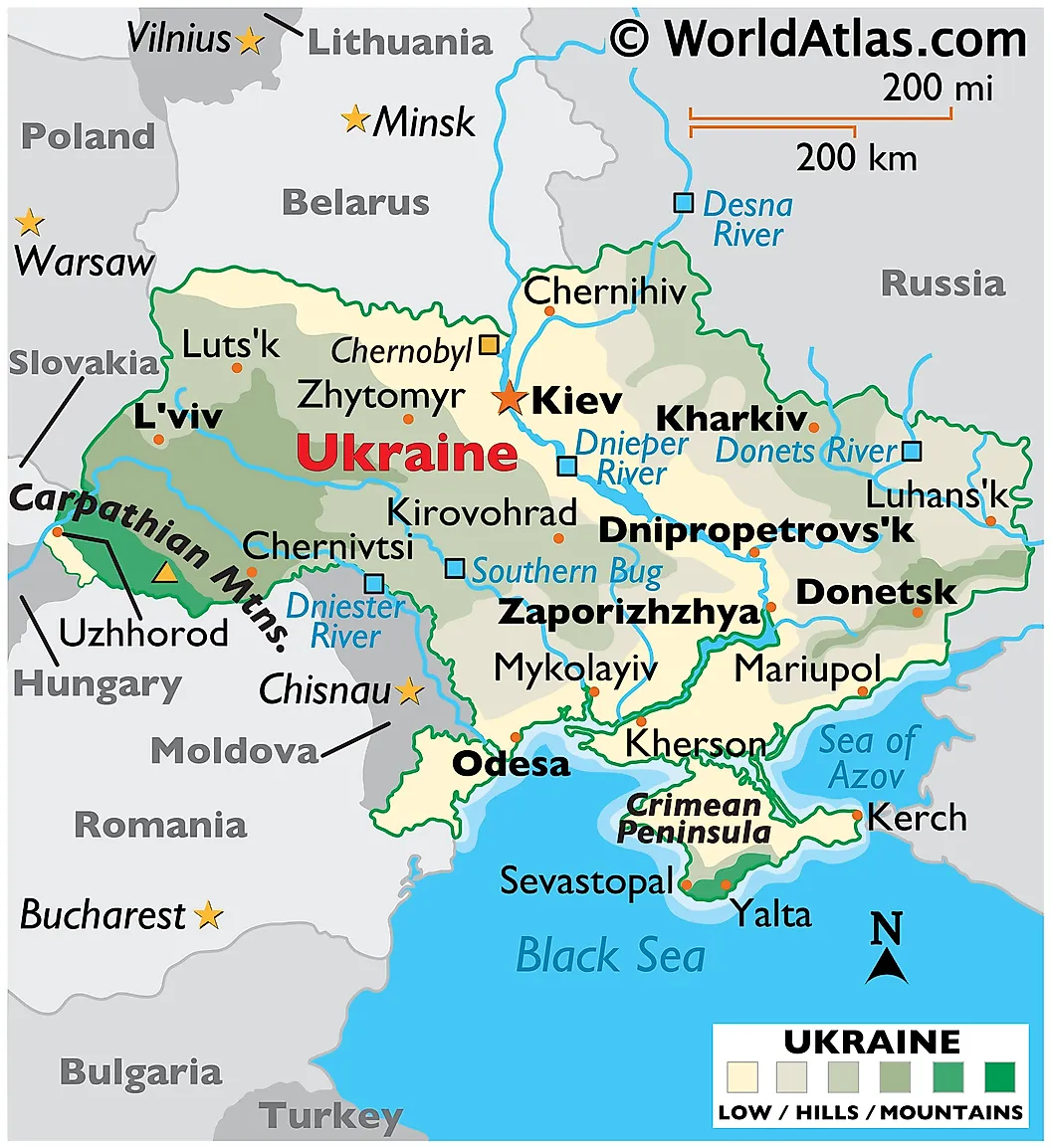 Hoverla rises 6,762 feet above sea level.
The precise meaning of its name is not settled etymologically. Most historians agree that the name likely stems from a Hungarian word, as Hungarians frequented the region in the distant past. The Hungarian word for snow is "hó", which could easily be the root for Hoverla. Some sources believe the entire moniker translates to "Snow Fortress." According to summitpost, Polish guidebooks tie the name to a Romanian term for "difficult to pass," though the linguistics of this assertion fails to pass muster. The association with snow seems to make the most sense, as the high peak often dominates the winter horizon with a white crown.
Hoverla's height keeps it from extending too far above the tree line. Gorgeous beech and spruce forests live on its slopes. At the upper reaches, trees give way to sub-alpine meadows, called polonyna. This term is specific to meadows in the Carpathians.
The first ascent of Hoverla is lost to antiquity. By the late 1800s, humans frequented the tall peak. Then, the Carpathians were the border between Galicia and the Kingdom of Hungary. Today, many mountaineers visit the peak to reach the roof of Ukraine.
This beautiful location easily finds itself on the future itinerary of the climbers at The Mountains Are Calling.
Until we reach its slopes to produce a first-hand documentary, enjoy these gorgeous photos and videos of Hoverla, Ukraine's tallest mountain!
Mountain: Hoverla
Elevation: 6,762 feet (2,061 meters)
Prominence: 2,365 feet (721 meters)
Claim to Fame: Ukraine's High Point